Filling your lungs with fresh air, your eyes with wonder and emptying your mind are great ways to spend a day.
And the perfect place where you can do all this is Monte Livata, Rome's mountain, just 1 hour away from the Capital.
You'll immerse yourself in Lazio's largest nature reserve, the Simbruini Mountains Park, where there is an endless beech forest that is among the largest in the world: a peaceful corner where you can take a well-deserved break from the hustle and bustle of Rome.
Let yourself be enchanted by the nature trails and outdoor activities to be experienced here in Monte Livata, sheltered from the heat of the city.
In Spring and Summer, the Mountain of Rome is the perfect destination for sportsmen, nature lovers, families with children and hikers!
Find out the activities
A mountain of emotions!
Unforgettable moments
await you at Monte Livata to spend with family and friends.
Excursions on e-bikes A ride through the Simbruini Mountains
With Ebikes there is no limit to exploration! You'll discover places never seen before alongside our guides who will choose the route best suited to your physical fitness.
The power-assisted e-bikes makes the excursion very easy and suitable for everyone: you'll toil half as much and have twice as much fun! Ready to discover the Simbruini Mountains park with us?
Cost
Low season (June and September)
3-hour excursion €40.00 /per person
6-hour excursion 60,00€ /per person
Medium season (July)
3-hour excursion 45,00€ /per person
6-hour excursion 70,00€ /per person
High season (August)
3-hour excursion 50,00€ /per person
6-hour excursion 80,00€ /per person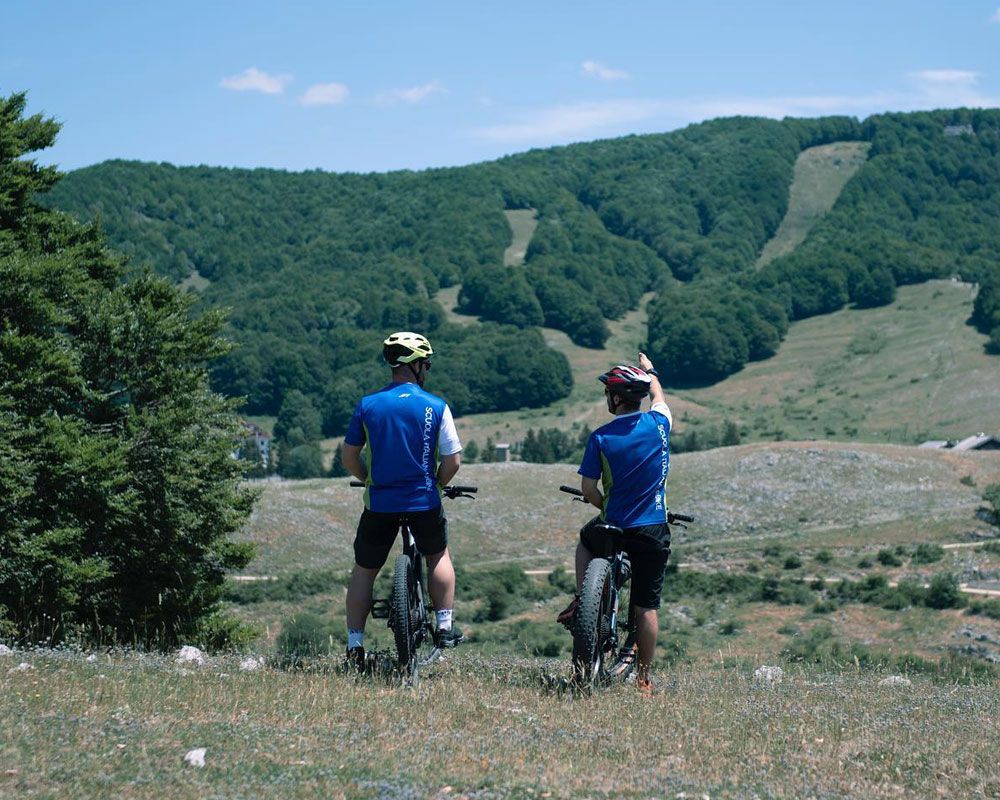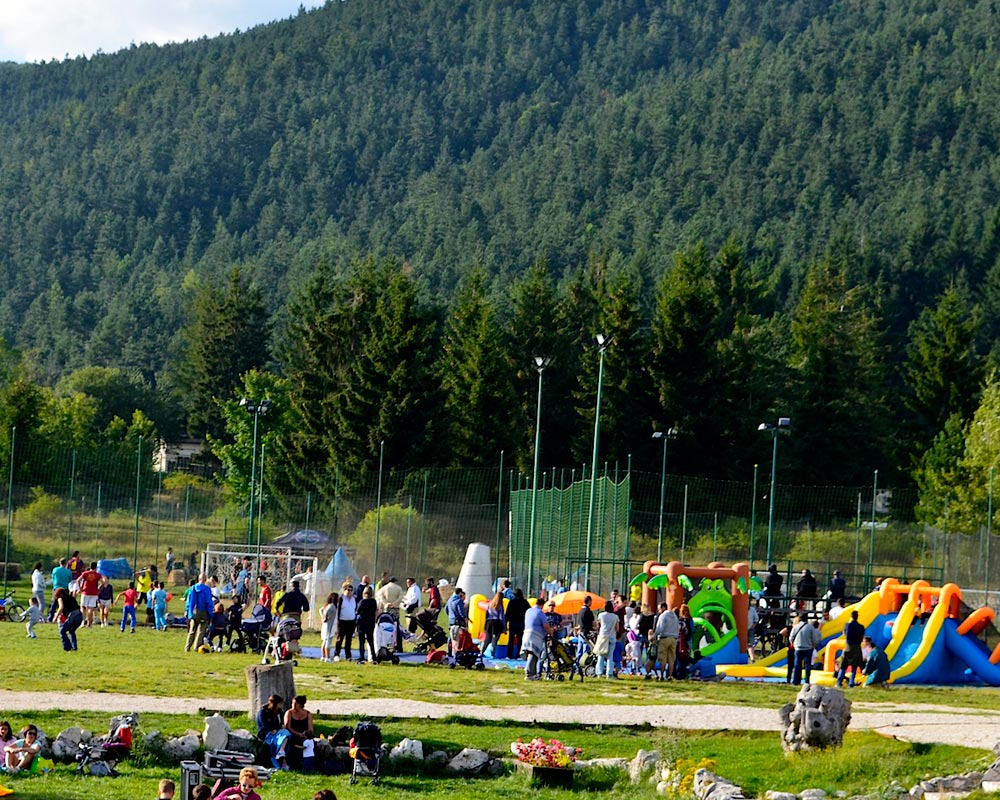 Anello Sports Center Fill up on sports!
The Anello Sports Center houses tennis, padel, soccer and beach volleyball courts framed by greenery and shaded by trees.
Don't feel like playing? At your disposal is Zenit, the bar-restaurant where you can drink, eat and – why not – enjoy a magnificent sunset at the end of the day!
Cost
Padel 40,00€ /per game
Table football (1 hour) 50,00€ /per game
Beach volley (1 hour) 5,00€ /per person
Bocce (1 hour) 10,00€ /per game
Fun Bob (toboggan on rails) Pure adrenaline for everyone
Enjoy the mountain of Mount Livata at full speed! The Fun Bob is the 2-seater toboggan on rails suitable for even the youngest kids. Imagine a roller coaster but at lower heights and moderate speed: those in control can use the brake to adjust the pace which makes the Fun Bob really perfect for parents and children. Fun in maximum safety guaranteed!
Cost
1 run 3,50€ /per pair
4 runs 10,00€ /per pair
6 runs 15,00€ /per pair
10 runs 25,00€ /per pair
16 runs 40,00€ /per pair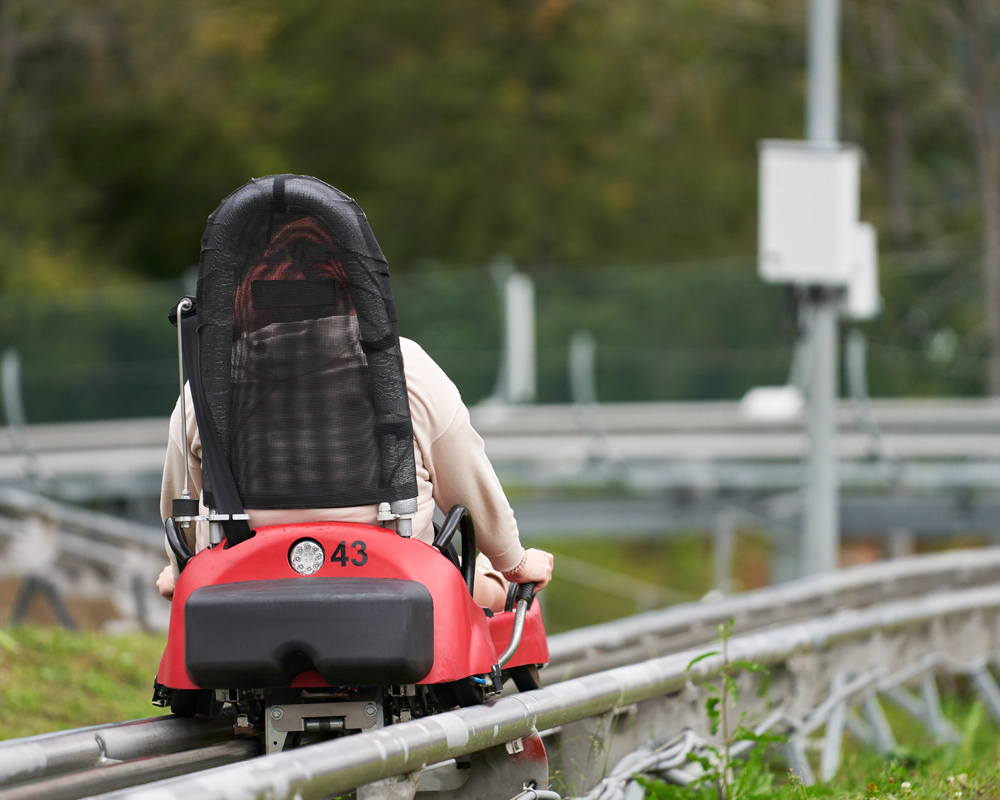 Is there something you want to ask us? Fill out the form!