Chairlift arrivalMonna dell'orso – 1758 masl
Slope arrival Monna dell'orso – 1618 masl
Ski slopes just 1 hour from Rome
It's not a dream. It's Monte Livata.
You can experience the best moments of your mountain holidays at Monte Livata, the only ski resort just 80 km away from Rome.
You can find us in largest natural reserve in Lazio, the Parco dei Monti Simbruini, where you can satisfy all your interests and passions: adventure sports, nature walks, art and culture.
Our ski slopes are immersed in an endless beech forest, one of the largest in the world: the incredible charm of natural beauties will amaze you in every season. The snow, queen of Winter, offers a truly unique view to those who, like you, are looking for a pleasant day to spend on the ski slopes or discovering incredible landscapes.
In Spring, follow the waters that flow from natural sources. In Summer, let yourself be enchanted by the nature trails and outdoor activities on the Mountain of Rome, away from the heat of the city. Without forgetting Autumn: here the explosion of colors and the local flavors will leave you breathless.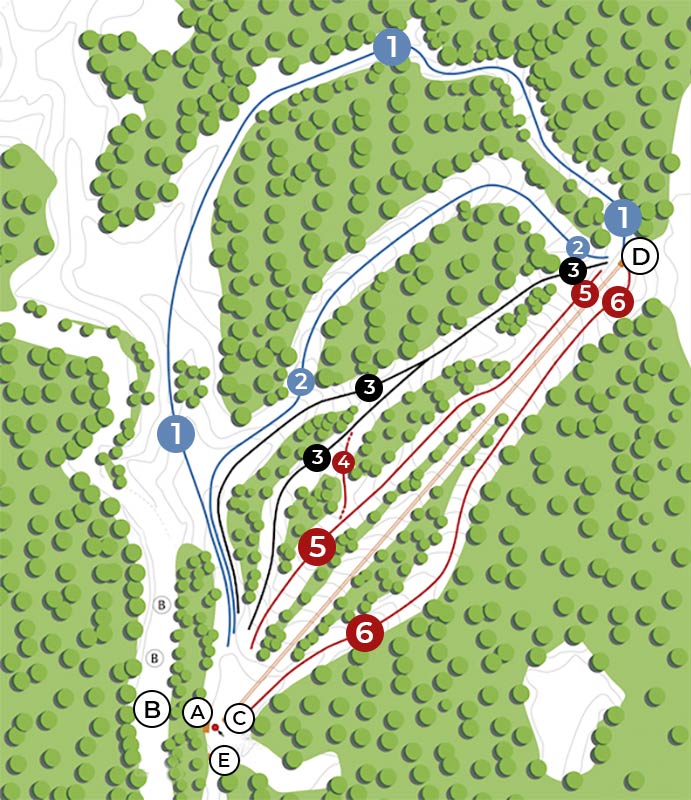 MONNA DELL'ORSO – MAP
TICKETS OFFICE | RENTAL
PARKING
DEPARTURE
CHAIRLIFT ARRIVAL POINT
BAR | REFRESHMENT STAND
MICKEY MOUSE TRACK
LADIES TRACK
NORDIC TRACK
TRANSVERSE TRACK
BEAR TRACK
SUN TRACK
EASY TRACKS
AVERAGE TRACK
ADVANCED TRACK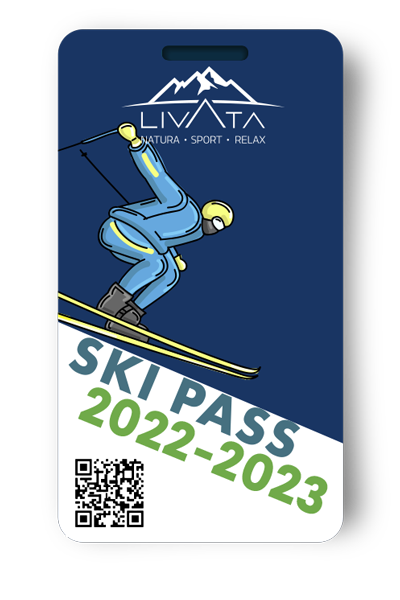 SKIPASS 2022 – 2023
Buy your Skipass for unlimited access to the ski lifts.
Choose the one tailored for you!
DISCOVER THE RATES
The best mountain vacation you've ever had awaits you at Monte Livata
Alpine skiing, snowshoe hikes, cross-country skiing: at Monte Livata everything is possible.
For your winter holidays choose Monte Livata. Our ski slopes in Monna dell'Orso are perfect for skiing in total safety under the guidance of expert ski instructors.
You can rent ski equipment directly on the slopes or, if you love breathtaking views, you can choose from many excursions that will take you on incredible nature trails. p>
Whether you love to venture into the woods on snowshoes, ski touring down the slopes or launch yourself on miles of cross-country trails, the right choice is always one: Monte Livata, the only mountain just 1 hour from Rome equipped for winter sports.